It's hard enough to skip the office junk food, let alone pack nutritious, homemade snacks to replace it. But well-balanced snacks are important to keep your energy up and productivity high, especially if you're living with irritable bowel syndrome (IBS).
These IBS-friendly, low-FODMAP snacks can help you fuel up without worrying about the repercussions. They can also reduce the temptation of office donuts, especially if your packed snack is something you look forward to. We've included some recipes from our favorite bloggers to make it easy to prepare these delicious treats.
Fill your bag with these snacks to satisfy cravings, amp up your nutrition, and, dare I say it? Make the workday a little more fun.
1. Strawberry coconut granola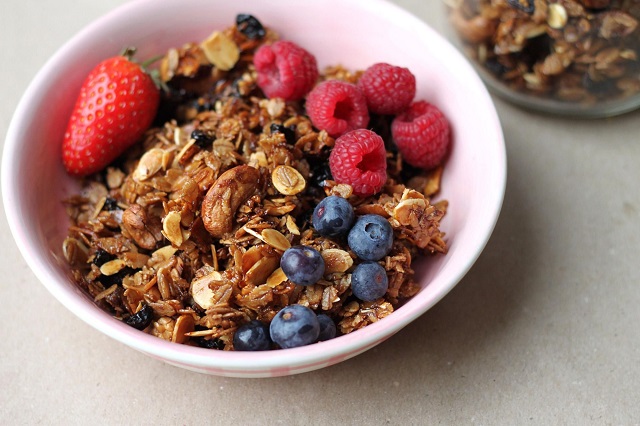 A jar of homemade granola can turn around an entire morning. This recipe uses freeze-dried strawberries to add bursts of flavor and counteract the sweetness of the granola. Top it with your favorite lactose-free milk or sprinkle it over yogurt, smoothies, or oatmeal.
FULL RECIPE ON THE NEXT PAGE >>