2. Ice-cold smoothie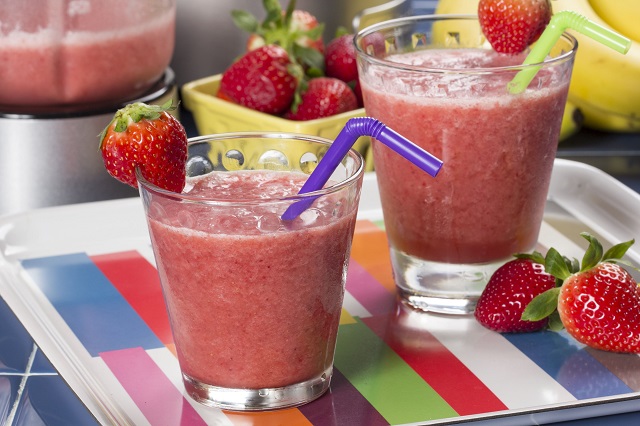 A frozen smoothie is the perfect substitute for your afternoon iced coffee and sugar-filled pastry, which can be loaded with high-FODMAP ingredients. Create a smoothie you, and your stomach, will love with this mix and match recipe. Make it in the morning and pop it into a thermos to keep it cold throughout the day, or pour it into a jar with a tight-fitting lid and store it in the freezer until you're ready to dive in.
3. Veggie chips
Potatoes aren't the only vegetables that make delicious chips. Bake healthy veggies in the oven to create chips that will leave you feeling full. Kale, carrots, zucchini, and other vegetables all make great chips that are packed with vitamins and minerals.
Improve the way you manage your Crohn's or ulcerative colitis with our free IBD micro-lessons. Learn how with tips on reducing stress, navigating love and sex, and being on the go.
FULL RECIPE ON THE NEXT PAGE >>