The easiest Fall soups to keep you warm and cozy all season long! These recipes can be made in the Instant Pot, stovetop or crockpot!
1. Mushroom Potato Chowder –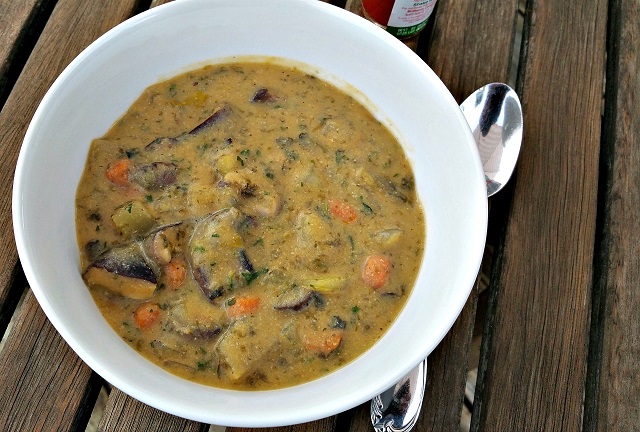 So hearty and so creamy. This is the ultimate bowl of comfort food on a chilly night with mushrooms, potatoes, and thyme.
INGREDIENTS:
3 tablespoons unsalted butter
1 1/4 pounds assorted mushrooms, cut into 1/2-inch pieces
3 shallots, minced
3 cloves garlic, minced
3 tablespoons all-purpose flour
1/2 cup dry white wine
4 cups chicken stock
6 sprigs fresh thyme
2 bay leaves
Kosher salt and freshly ground black pepper, to taste
1 1/2 pounds small gold potatoes, quartered
3/4 cup half and half
2 tablespoons chopped fresh parsley leaves
DIRECTIONS:
Melt butter in a large stockpot or Dutch oven over medium heat.
Add mushrooms and shallots. Cook, stirring occasionally, until tender, about 6-8 minutes. Stir in garlic until fragrant, about 1 minute.
Whisk in flour until lightly browned, about 1 minute. Stir in wine, scraping any browned bits from the bottom of the pot.
Stir in chicken stock, thyme and bay leaves; season with salt and pepper, to taste. Bring to a boil; reduce heat and simmer for 10 minutes.
Stir in potatoes; cover and simmer until tender, about 10 additional minutes. Remove from heat; stir in half and half and parsley.
Serve immediately.
Click 'Next Page' if you want to see more Soups.