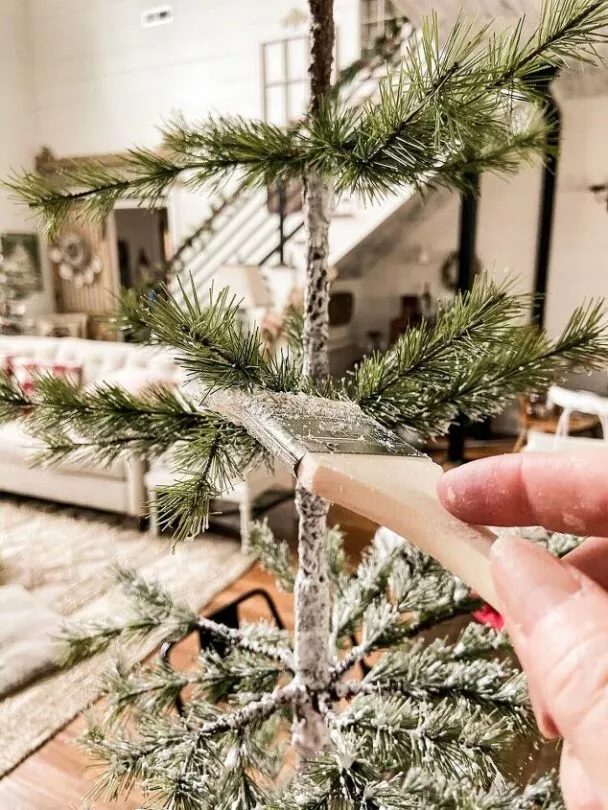 DO YOU LOVE THE LOOK OF SNOW ON A CHRISTMAS TREE? HOW WOULD YOU LIKE TO MAKE YOUR HOME INTO A WINTER WONDERLAND THIS YEAR WITHOUT ALL THE MESS?
I'm sharing 2 Easy Steps to Flock a Christmas Tree & more, without all that mess. You can easily add faux snow to trees, wreaths, pinecones and in addition, they stay looking great year after year!
ONLY TWO INGREDIENTS NEEDED TO FLOCK A TREEThis is a simple no mess method that I've been using for several years and it is a quick 2 step method.
Mix light weight spackling with small amount of water
Brush onto tree branches with a chip brush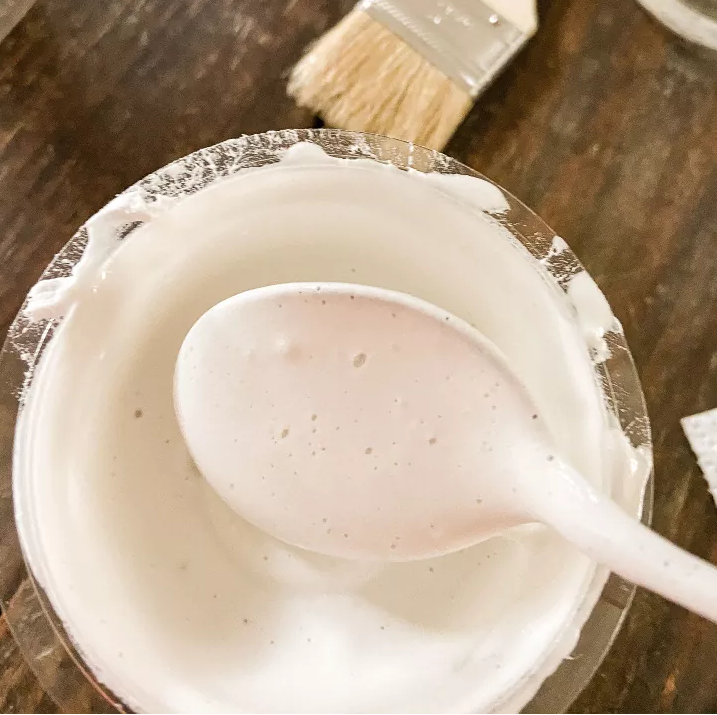 Mix Spackling with wateFirst, mix the spackling with a small amount of water, gradually adding until you have a mayonnaise like consistency. Note: Be sure you are using lightweight spackling. Regular spackling isn't recommended.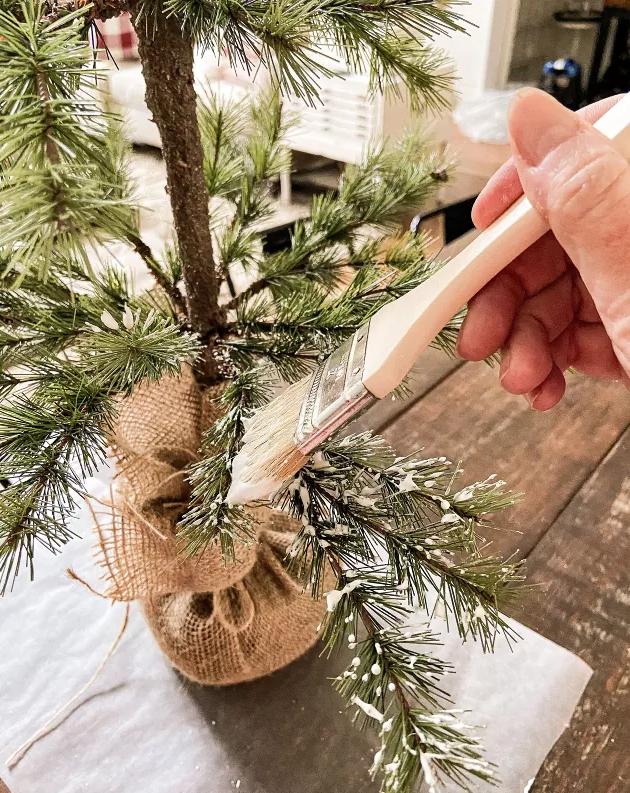 BEGIN FLOCKING YOUR TREE I'm starting on a small 4′ tree that I've had for a couple of years, however I received a new frosted tree from Balsam Hill and wanted this tree to match more closely. To protect your table from splatters and drips, cover with a drop cloth or a piece of wax paper. If you have mixed properly, the mess will be minimal. Begin by adding a small amount of spackling to your chip brush and gently brush over the top limbs of the artificial tree.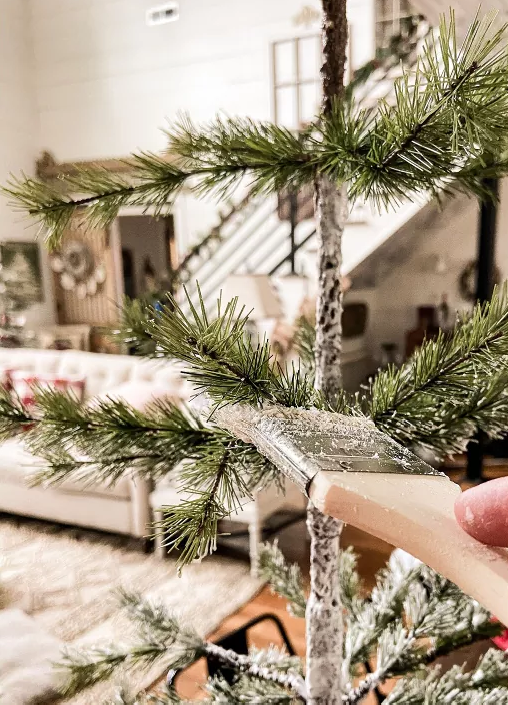 Matching to other trees that are flockedBecause I wanted to match the new larger tree more closely, the tree trunk was also flocked. You can use more of the spackling for a heavier flocking.The tree was completely covered in less than 10 minutes. Obviously, a larger tree would take much longer.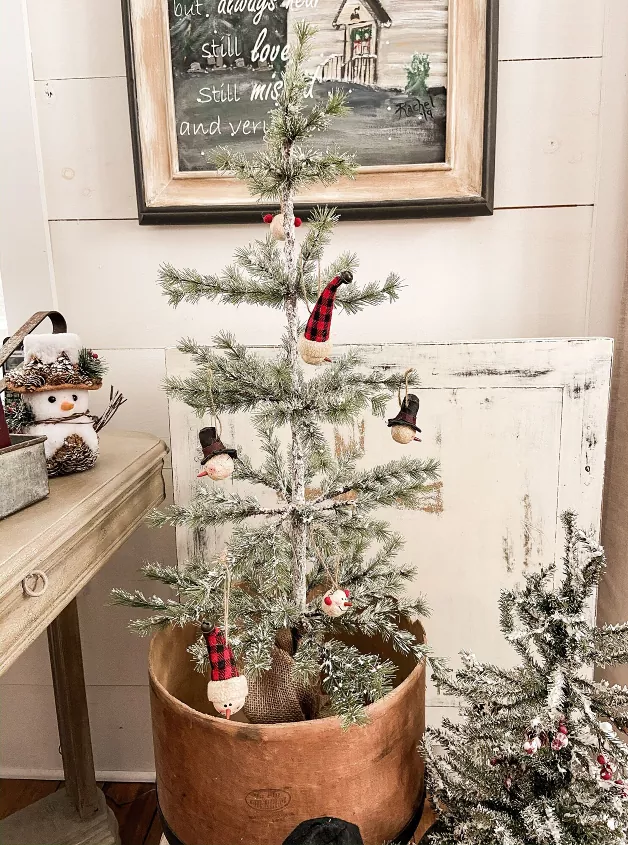 The Finished Flocking ProjectsWithin less than an hour, several flocking projects are completed and after another couple of hours, they are ready to display. The tree on the right was flocked last year using this same method! It looks just as good this year after being stored.