2. Premade energy balls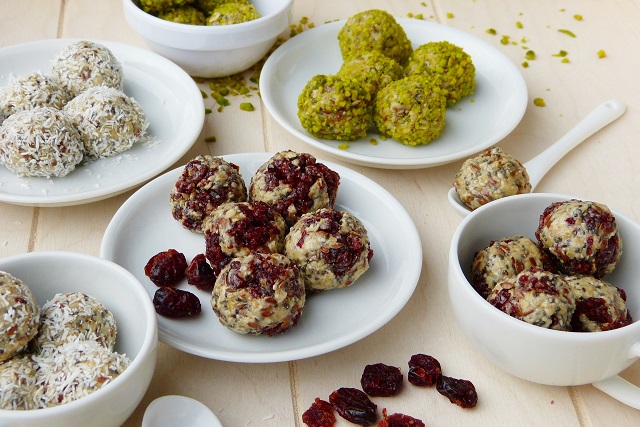 Making energy balls at home can be time consuming. Fortunately, you can purchase premade energy balls online or at your favorite health food store without sacrificing taste or nutritional quality.
Here are a few excellent options for premade energy balls:
Daily Harvest Energy Bites. These bites are a perfect blend of nutrient-dense, whole food ingredients that will help keep you full until your next meal. They come in five flavors, such as hazelnut chocolate.
Navitas Power Snacks. These are made with energizing blends of fruits, seeds, and ingredients like acerola cherry powder. They're a perfect snack choice to provide lasting energy.
Abbey's Better Snack Bites. These snack bites are made with only six ingredients, including nuts and dates. Plus, they're peanut-free, making them safe for those with a peanut allergy.
Made in Nature Figgy Pops. These are packed with filling ingredients, including nuts, fruit, and coconut.
Click 'Next Page' if you want to see more.