3. DIY macrame Plant Hanger with Hobbycraft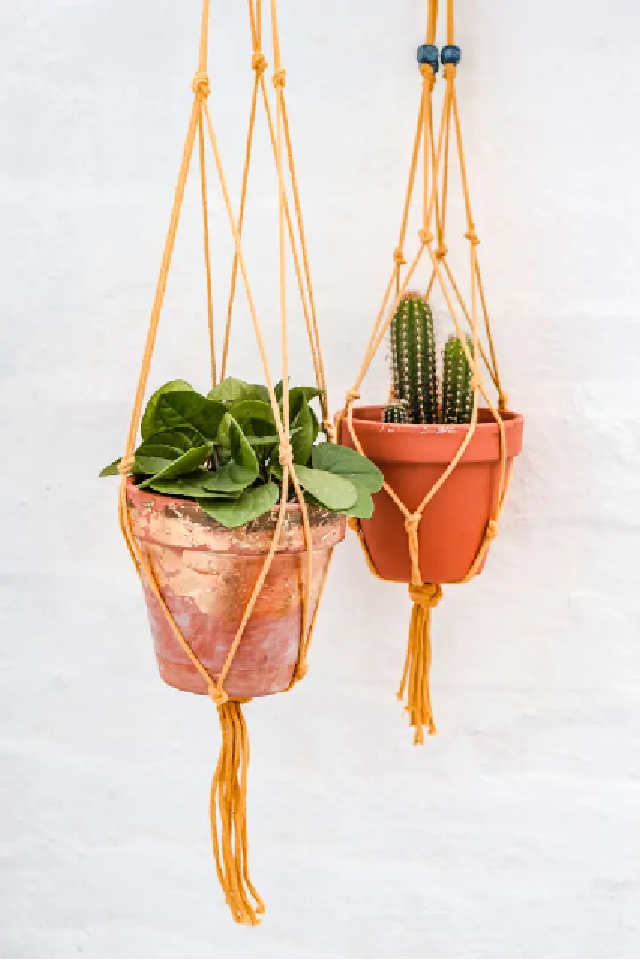 Do you love macrame craft? If yes, what's about adding this decor art to your plant pots? Of course, why not! You can use the macrame cord to hang the planting pots more stylishly wherever you want according to your home decor needs. The needed supplies and materials for this craft are a macrame cord, terra cotta pots, planting soil, scissor and a hook for hanging the cord with the ceiling.
How do you make a simple strawberry planter?
If you're thinking about growing strawberries in containers then you'll find this guide to DIY strawberry planter ideas to make your own planter to grow strawberries at home.