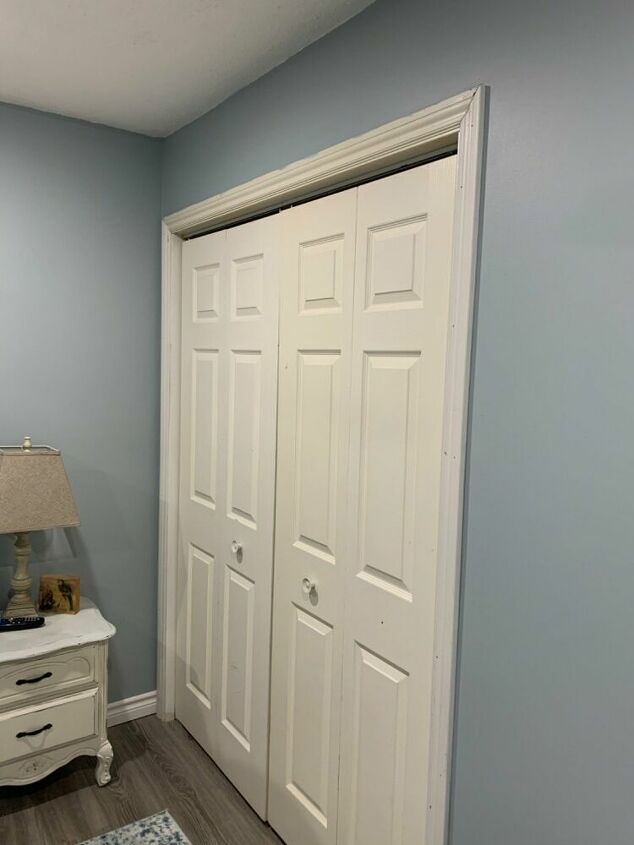 I was feeling like my closet doors needed an update, but I did not want to spend any money giving them an update. So I decided to paint the doors & update the hardware. I managed to do this project without spending any additional money as I only used products I had on hand.
Before picture! We bought all of our closet doors second hand when we moved into our home.. but it was time these doors got a makeover!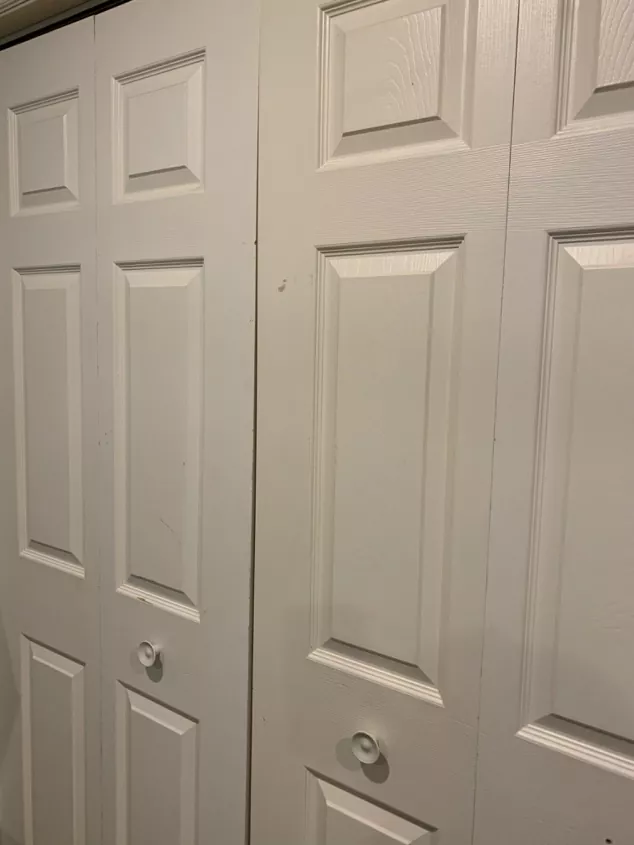 You can see here the discolouration between doors. – To paint the doors I used a small paint brush for the rectangle areas as I find a brush gets into all of the difficult areas. I then used a small roller to paint the rest of the doors.
Please Head On Over To Next Page