Owning or renting a home may come with its own set of problems but it doesn't always need to be so difficult. There are plenty of quick and easy fixes that offer a new approach to tidying up and maintaining your home. Did you know essential oils can give your bathroom 24-hour freshness? Or that a certain household tool is perfect for picking up pet hair? Read on for home hacks that will make your life so much easier!
Put Salt Down The Drain To Unclog The Sink Overnight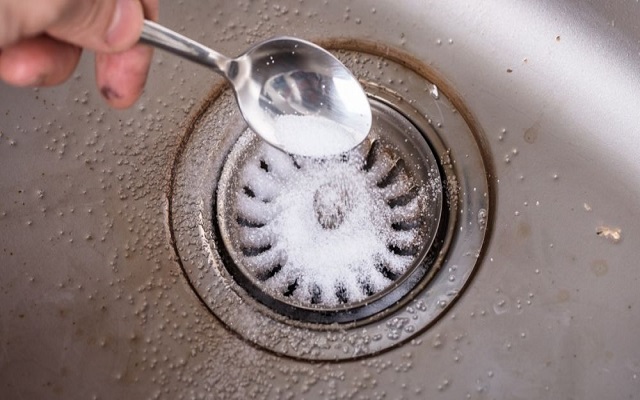 Salt can be used as an anti-clogging agent for your kitchen sink. In order to help it work its magic, mix 1/2 a cup of salt with a cup of baking soda. You'll want to give it 4-6 hours to sit, so it's easier if you pour the mixture down the sink before you go to bed.
Once it's had time to sit in the sink for a few hours, or overnight, run hot water down the sink to flush it out. Repeat as needed.
Soon, you'll find out why binder clips can come in handy in the freezer.
Click 'Next Page' if you want to see more.