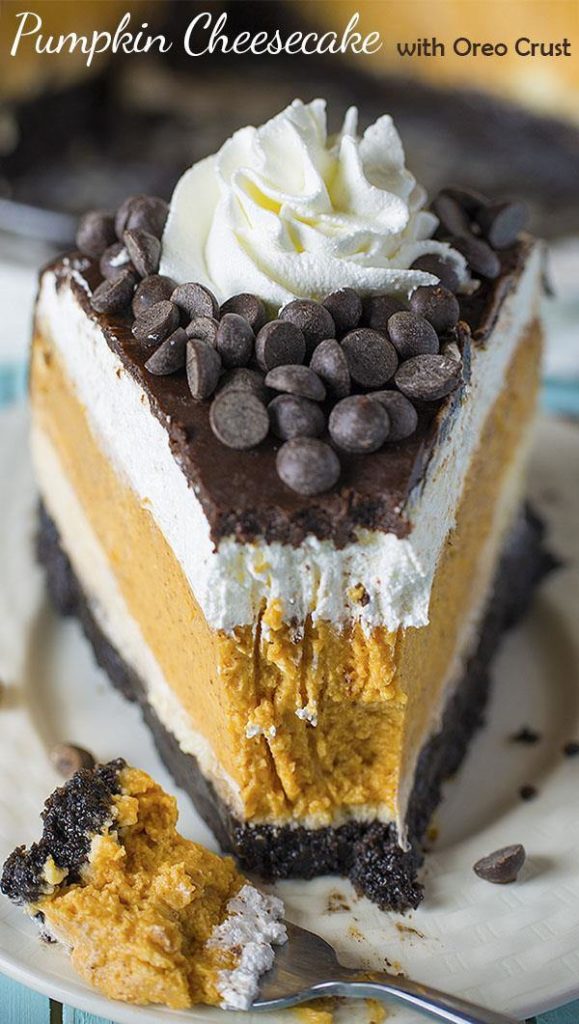 Pumpkin Cheesecake with Oreo Crust is made up of a spiced pumpkin cheesecake layer, a classic cheesecake layer, whipped cream and chocolate ganache on top. A fall-themed cheesecake recipe for your baking list!
Pumpkin Cheesecake with Oreo Crust
When it comes to autumn desserts, there is no better solution than pumpkin. I started my autumn season for this sort of treats a few weeks ago, but not not on this blog. I did it as a contributor for the LilLuna.com blog. Chatting with Kristyn (the author of LilLuna) and discussing many recipes, we came to a delightful conclusion to choose Pumpkin Cheesecake. Kristyn always liked photos of my cakes and as if by rule, my cheesecakes always came out perfect.
Click 'Next Page' if you want to see more.