With these tips you'll be able to cook just like the chef himself
Chef Gordon Ramsay knows everything about cooking. For example, he knows exactly how to best flavor a dish and he knows how to make various culinary delights down to the last detail. Gordon Ramsay regularly shares cooking tips that make life a little easier and the dishes a little tastier. We have listed the 20 best tips from the 55-year old chef for you.
We're sure that these tips will make your life in the kitchen a lot easier. We will be testing number 7 soon!
1. Add a spring onion to your mashed potatoes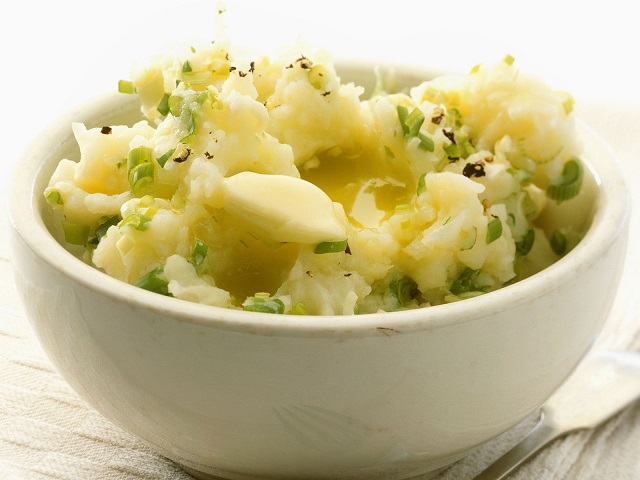 Gordon Ramsay gives his mashed potatoes more spice by stirring in no fewer than three chopped spring onions. In addition, add a little whipped cream and butter and you have a mashed potato to die for. Impress your guests or yourself with this easy way to make mashed potatoes a little more special.
2. Unripe fruit? Put it in a paper bag with a banana
The hassle of having to wait a long time for your unripe fruit to be ready to eat is a thing of the past. Gordon Ramsay has a tip on what to do when you have bought fruit that is not yet ripe. "You have to put a banana in a paper bag along with the unripe fruit. Put the bag in a dark place and the banana will make your other fruit ripen faster." This tip was shared on the chef's own YouTube channel. We've tried it out and it is a lifesaver!
Click 'Next Page' if you want to see more.