Lying spinal twist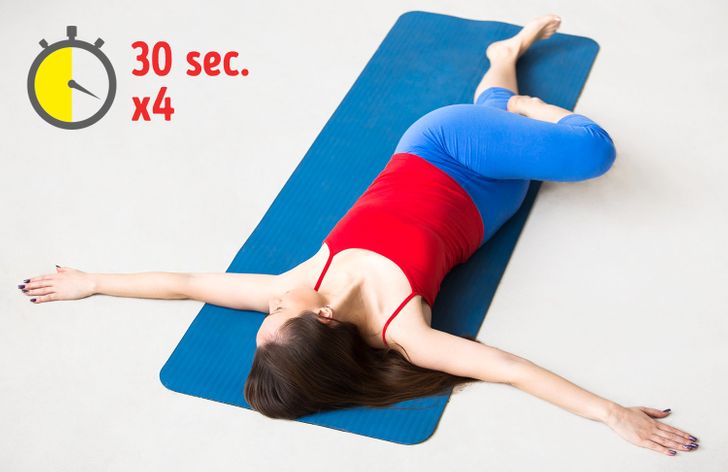 Steps :
Lie on your back, arms stretched out to the sides, perpendicular to the head.
Raise your right leg and with your left hand, pull your right leg over your left leg and toward the floor on the left side.
While you're doing this, slowly turn your head to the right side.
Hold this position for 30 seconds.
Now slowly return to the original position and do the same on the other side.
Repeat this exercise twice.
How does it help? This helps release tension in the lower back and strengthen the shoulders. In addition, it lengthens the lumbar support muscles.
Click 'Next Page' if you want to see more.