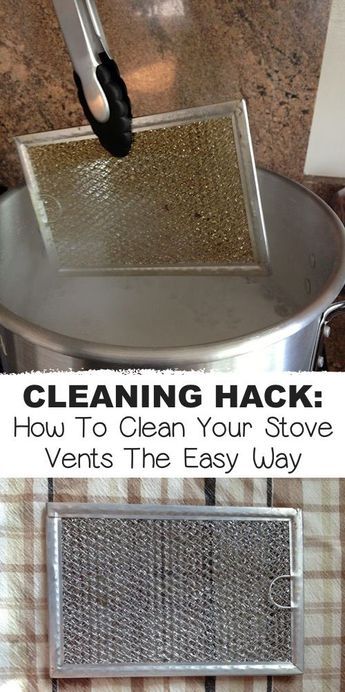 I must say, I never expected to see so much grime and grease come off those vents. This is one of my absolute favorite ways to clean because it is so easy. I stumbled across this method here at One Good Thing by Jillee and have been hooked ever since.
So here are my filters before: GROSS! you can see the amount of build up of grease and grime. The thought of that sitting over my food while cooking truly made me cringe.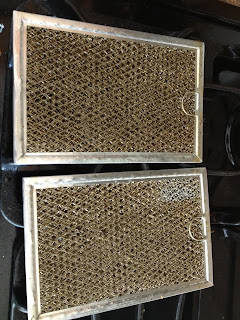 There are two things you will need, a big pot and some baking soda. One VERY VERY important note: If you have non-stick pots and pans, you will need to borrow or buy a stainless steel pan. I purchased one to keep and use for just cleaning purposes.
Bring your large pot of water to a boil. once it is at a rolling biol, add some baking soda. Sorry for not having an exact measurement but it depends on how much water you have used. Don't be alarmed but your water is going to fizz. You want this! Slowly add your baking soda so it does not fizz right over the top of your pot. If it is not fizzing, add more baking soda. Grab a pair of tongs and lower your filters into your pot.
Please Head On Over To Next Page 👉